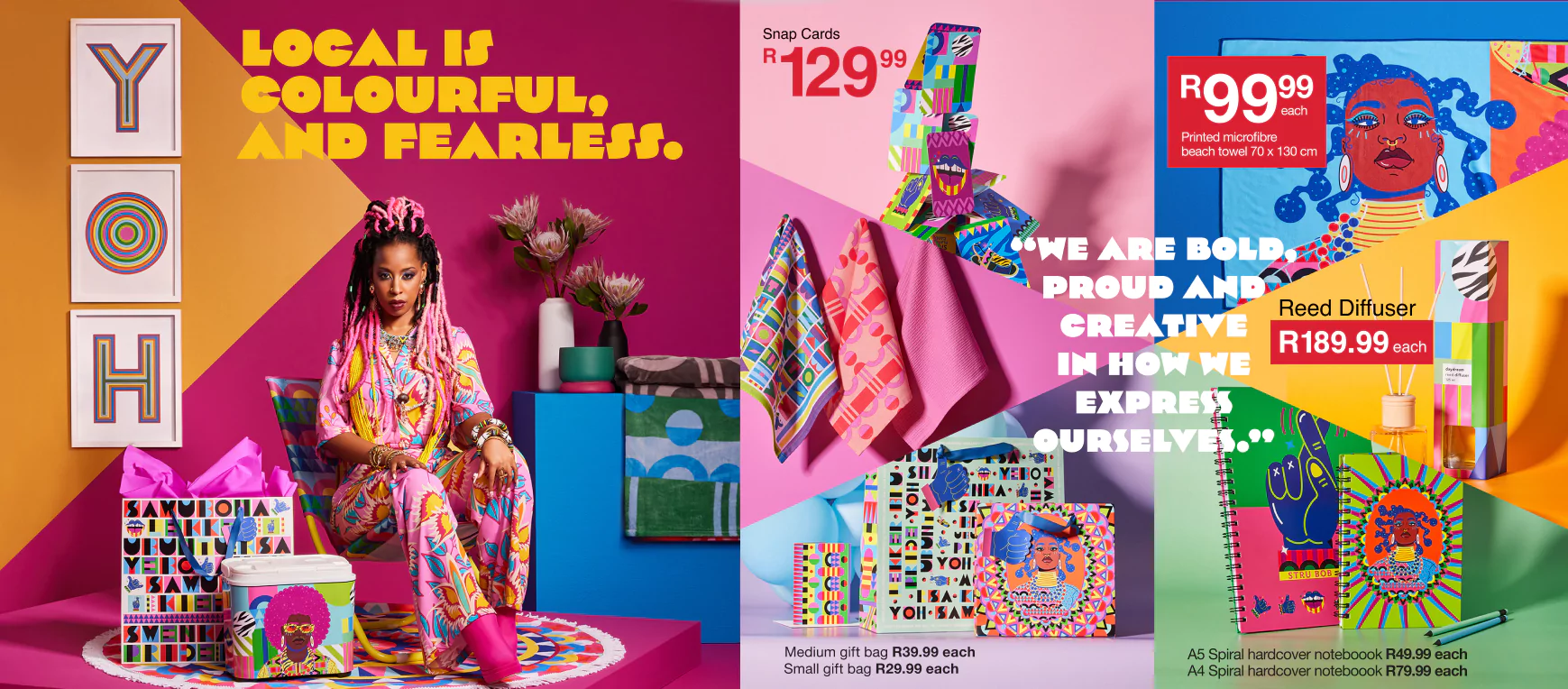 Zinhle Sithebe
This Heritage Day we wanted our Colab range to champion South African creativity. Zinhle's bold take on creative expression made her a natural fit.
Zinhle's bright and fun range is a celebration of the vibrant colours and prints displayed in African regalia. Her portrait designs show strong figures wearing traditional Zulu earrings as a nod to her own culture and love for adornment.
Zinhle beautifully articulated our passion; "Mr Price Home use their platform and brand to shine a light on local creatives and their stories."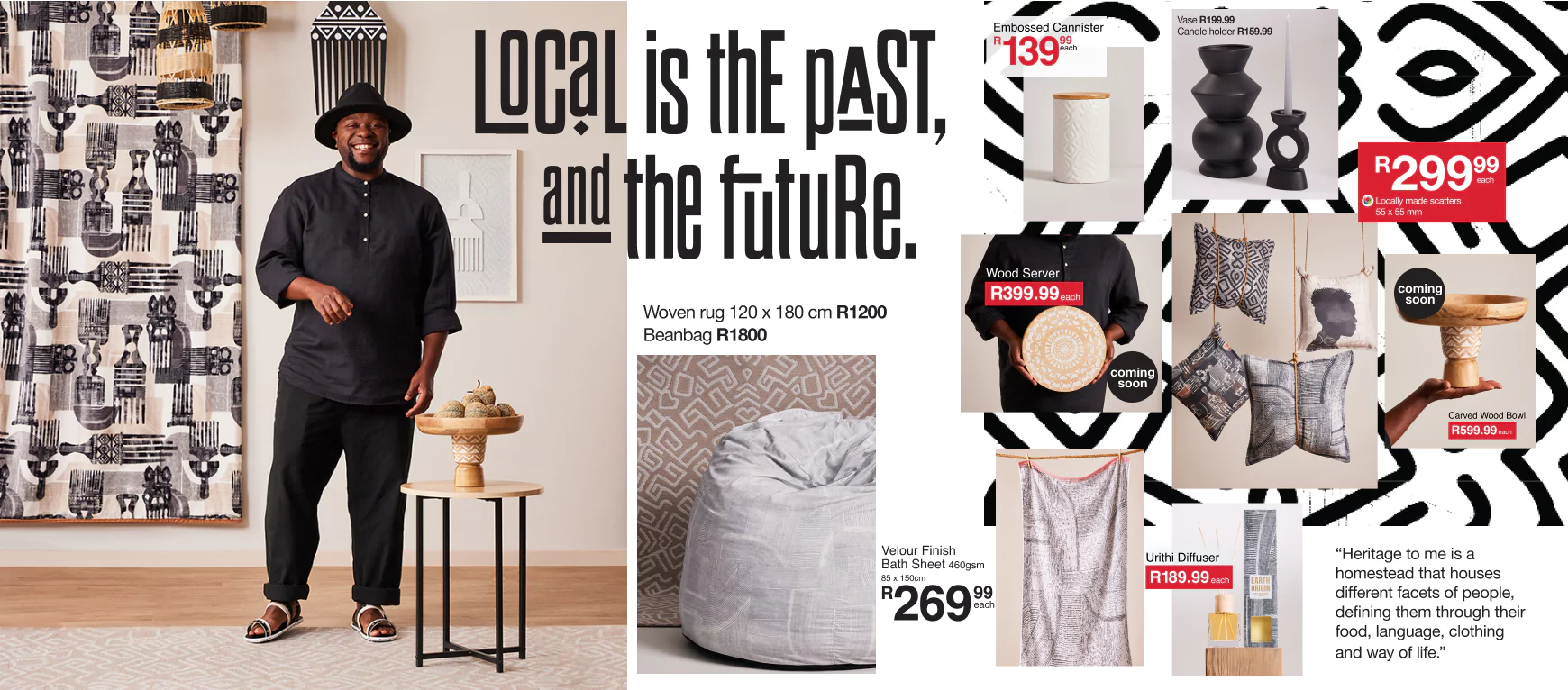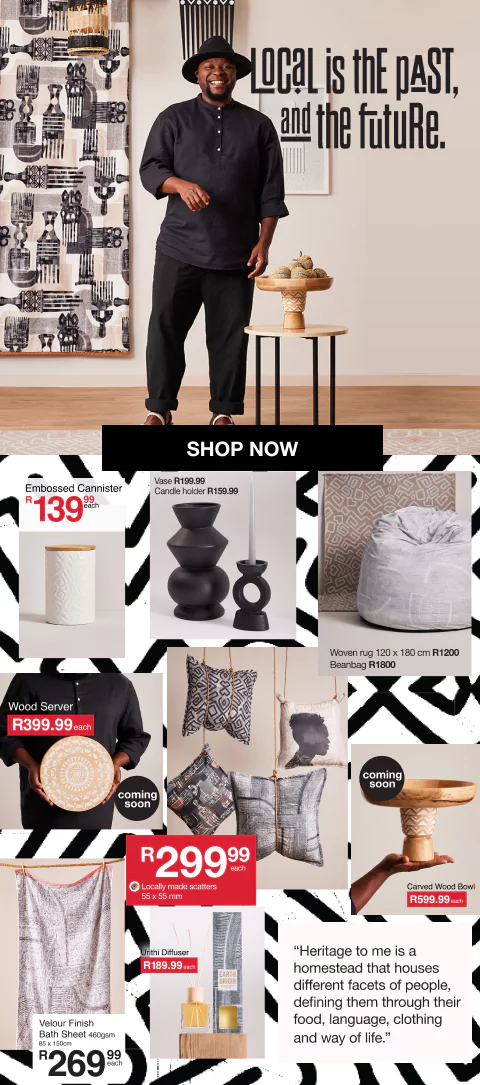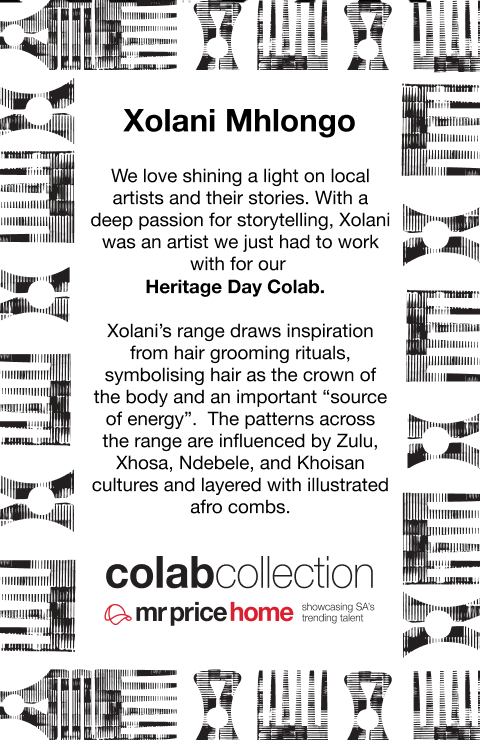 Xolani Mhlongo
We love shining a light on local artists and their stories. With a deep passion for storytelling, Xolani was an artist we just had to work with for our Heritage Day Colab.
Xolani's range draws inspiration from hair grooming rituals, symbolising hair as the crown of the body and an important "source of energy". The patterns across the range are influenced by Zulu, Xhosa, Ndebele, and Khoisan cultures and layered with illustrated afro combs.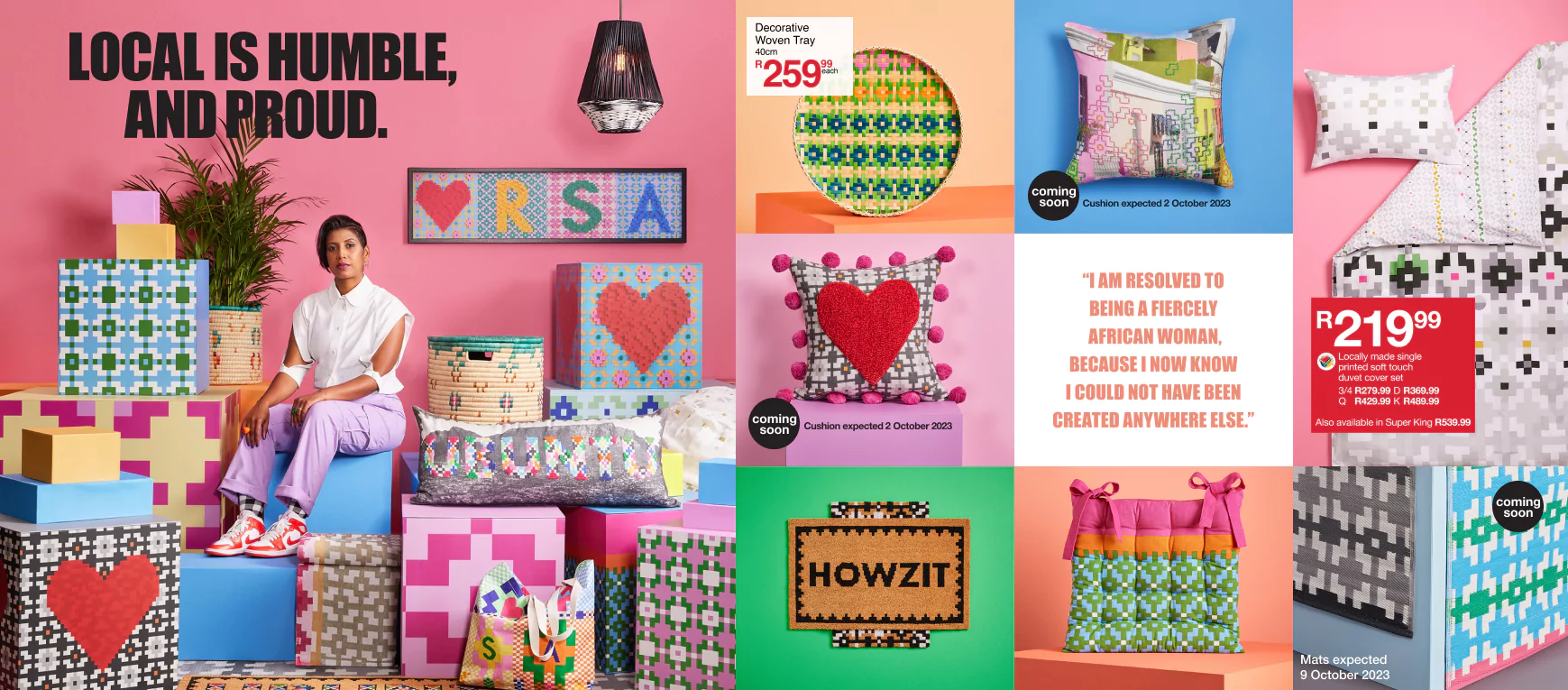 Faatimah Mohamed-Luke
Our passion is to hero local talent, and for our Heritage Day Colab we had the absolute joy of working with Faatimah, whose work is intricately beautiful, thoughtful and inspiring.
Faatimah's range seamlessly embodies her multicultural upbringing. It incorporates patterned elements of Arab architecture, Indian woodblock printing, Indonesian resist patterns, and Malayan calligraphy, all deeply rooted in African inspiration. The range pays tribute to Faatimah's diverse heritage while celebrating her pride in being uniquely South African
Faatimah expressed it best: "The years that Mr Price Home has spent educating and cultivating a love of local talent within is priceless."